Welcome to Flamethrowers.com, the new home of Old School Garage and the famous SUPERFLAMES flame thrower kit.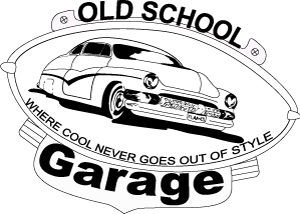 THE NEW KEMP ON THE BLOCK
There's a new company on the block that is dedicated to keeping the old car traditions alive. Beginning this year a new company called the OLD SCHOOL GARAGE will be creating a couple of products that everybody is familiar with.
The first is a variety of cool teardrop dash and shifter knobs. The knobs are painstakingly made the way Bob Hariota made his for his famous "HARIOTA BARRIS BUILT MERC" in 1953. Each knob has seven full layers acrylic colors and clear. Knobs are glued, cut out and hand shaped the old school way. This makes each knob with its own special custom look. They are also able to create special knobs for those who want something out of the ordinary. Knobs come in a variety of colors and sizes to compliment your custom kemp.
The second product that old school garage is offering is a tried and true Coxster superflames Flame-throwers. These flamethowers were developed here in Missouri in 1991 and have continued to supply custom cars and motor cycle's nation and worldwide. The Old School Garage will continue the tradition of building a high quality American made product that adds that extra bit of "cool" to your Kemp. Our products are available through our suppliers listed in our ads. Give them a ring and they'll be happy to help you with any of our products.

We manufacture and wholesale products for your street rod or custom right here in the USA.